IITaV Newsletter
President's Message

Dear IIT Alumni,

Welcome to this edition of our newsletter that reports on our professional and social events held since the end of last year. I hope in this difficult period of COVID-19, everyone is staying safe, and your family and friends are keeping well. We believe that you are also coping well with your work and business arrangements by either working from home or by occasionally attending office.

First, thanks to Members and Corporate Members (Swinburne University of Technology, Envision IT and the University of Melbourne) for their continued support and entrusting confidence in IITaV. Despite the shadows of Corona virus circling around us since January this year, we have been able to organise a social event (Holi celebration - keeping up the spirit the IITaV way) and a Professional networking event (Seminar by Dr Mandvi Bharadwaj on Regulation of Therapeutic Goods in Australia). IITaV also participated in the Melbourne India Post Graduate Program and Academy Conference at University of Melbourne last year. Further details of these events are provided below in the newsletter.
We are also happy to inform that IITaV has had a fruitful discussion with Monash University to become a corporate member. We are now working to formalise this relationship with Monash University.

We have postponed our AGM 2020 to a date late in September when the pandemic allows us to hold one. The committee will discuss if this should be held on Zoom and the Members will be accordingly informed once a decision is made on the meeting. I would like to encourage our Members to renew their membership possibly for 5 years, with significant discount offered for this option.

I would like to take this opportunity to thank current and past Committee members and their families for their great contribution and commitment that allows us to organise these professional and social events regularly. My special thanks to the IIT wives' group and the IIT juniors' group for their efforts and support in the organisation of the big events like Holi.

Look forward to your continued support.

Dr Sarbjit Giddey
Mob 0422341379
sarb.giddey@gmail.com
Holi celebration - keeping up the spirit the IITaV way
13th March 2020
IITaV's Holi celebration is one of the two signature events in the IITaV event calendar. Despite the gathering clouds of the coronavirus in early March, there was no change in the enthusiasm and creativity of the IITaV community who attended this memorable occasion. In fact there wasn't a cloud in the sky on the day, which provided the best complement to the expansive views of the Melbourne suburbs and CBD from the viewing balcony of the classy Sky High venue. With Namrata in charge of the ceremonies to get the proceedings underway, we knew we were in good hands. Her responsible introduction included the need to be mindful to minimise hugging and shaking hands as precautionary measure.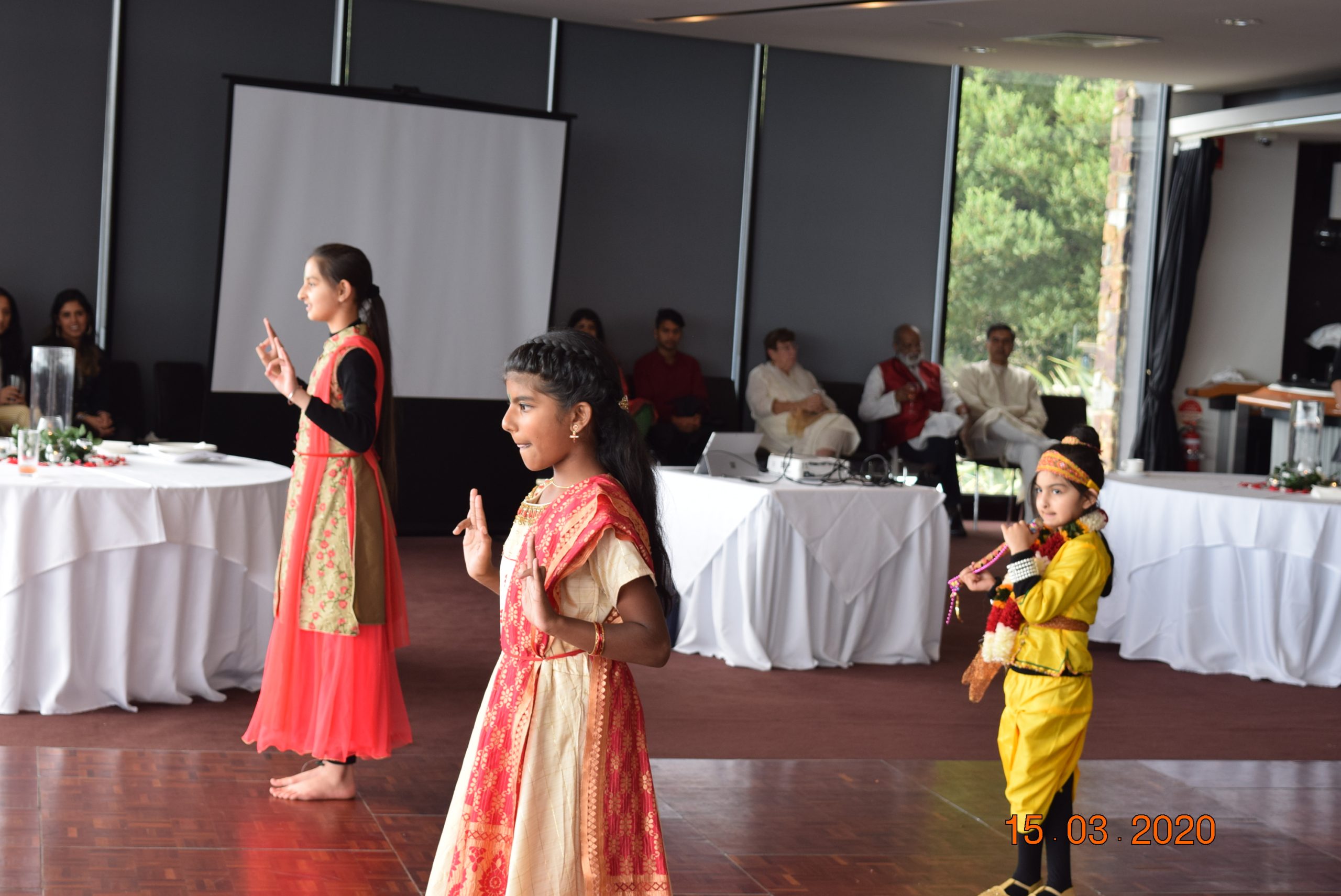 Yogendra's poem got the entertainment segment of the event underway. It was a creative and engaging poem about the Holi spirit being maintained despite the current coronavirus context, all of it showing his mastery of the Hindi language. This was complemented by devotional song and dance combination by Janani, Anhadh and Gurnaaz. Between the events, the mezze platters and the canapé service by Sky High staff provided the perfect complement to the performances. Following the devotional dance we had Krishna, our Asssociate Member mesmerise us with her beautiful voice. Everyone got a chance to participate in the Holi themed quiz conducted by Pallavi and Harvinder. The quiz contest played in a good spirit showed how much or how little we all knew about the role of Holi in Bollywood. The finale of the entertainment segment was the dance by Chaitanya who got everyone into the dancing spirit as the dance floor was opened up to all. In between the entertainment segments, Sarbjit formally welcomed all the guests and acknowledged the contributions of the various members in making the event a success. Having the Holi function as a cocktail event was an experiment which proved to be a great success – thanks to the great company, engaging performances and the picturesque venue.
The committee is happy to have hosted the Holi function and thanks all those who joined and made the evening engaging and vibrant and showed their support for the organisation.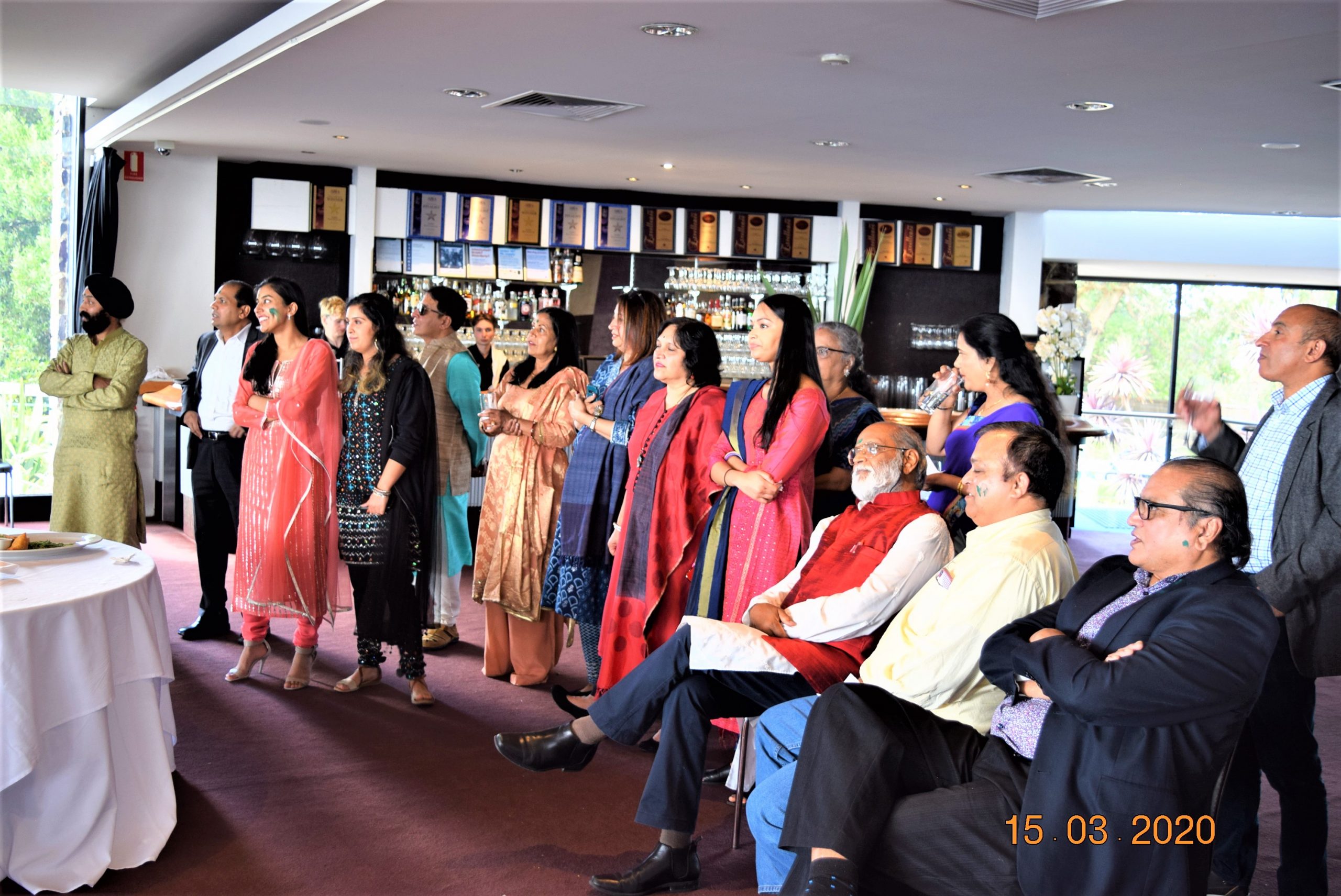 Regulation of Therapeutic Goods in Australia
Dr Mandvi Bharadwaj
08th February 2020
IITaV organized an informative session on regulation of Therapeutic Goods in Australia (TGA) at Swinburne University, our Gold Corporate Member.
Dr Mandvi Bharadwaj, Director of Biomedicines and Influenza Vaccines Section, TGA was invited to give a talk for the benefit of our members and general public. Prof Ajay Kapoor, Pro Vice-Chancellor (Research - Sarawak), Swinburne University of Technology, welcomed IITaV members and others in the audience before handing over to our speaker.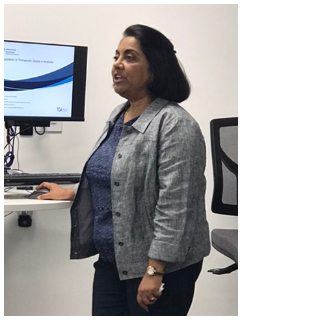 Dr Bharadwaj gave an overview on the TGA act and the Australian Register of Therapeutic Goods (ARTG) under which a wide range of medical products, from our simple Panadol to a broad range of medical devices, are regulated. She explained in detail to the audience the two-pronged approach taken by the regulatory authorities, from pre-market assessment to post-market compliance and surprise visits. She also explained the approval and regulation process of vaccines in detail, generated a lot of interest judging by the range of questions from the audience.
This event was well attended by over 40 people involving academics, entrepreneurs and people in corporate roles. IITaV President Dr Sarbjit Giddey, thanked Dr Bharadwaj and presented her with a gift of appreciation. IITaV thanks Swinburne University for hosting this event.
Melbourne India Post Graduate Program and Academy Conference
by MIPPAC Team
19th December and 20th December 2019

A much-awaited Melbourne India Post Graduate Program and Academy Conference, MIPPAC-2019 started on December 9th with academics joining from four partnering Indian institutions; IIT Madras, IIT Kanpur, IIT Kharagpur and IISc Bangalore. With the strong support from University of Melbourne Chancellery members and active participation of over 70 academics and 30 MIPP/A PhD students, it was an intellectually stimulating gathering of researchers. Professor McCluskey, Deputy Vice Chancellor Research and the chief guest of the plenary session, unveiled the MIPP/A report for 2019. The report highlights the MIPP/A activities, achievements and research work of students under the MIPP/A scheme and can be found in the
University of Melbourne blogs
.
The Conference dinner was held at iconic MCG followed by a tour of the museum and the ground. Dr. Meenakshi Arora welcomed the guests to a slideshow of MIPP/MIPA achievements. The program started 5 years ago and has led to over 60 joint PhD projects between UoM and 4 Indian partners. The IITAV was represented by Dr. Sarbjit Giddey and Mrs. Harvinder Giddey. They interacted with Prof. Mark Cassidy, Dean Melbourne School of Engineering and many other UoM and Visiting academics including Prof. Bhattacharya, Director IIT Kharagpur.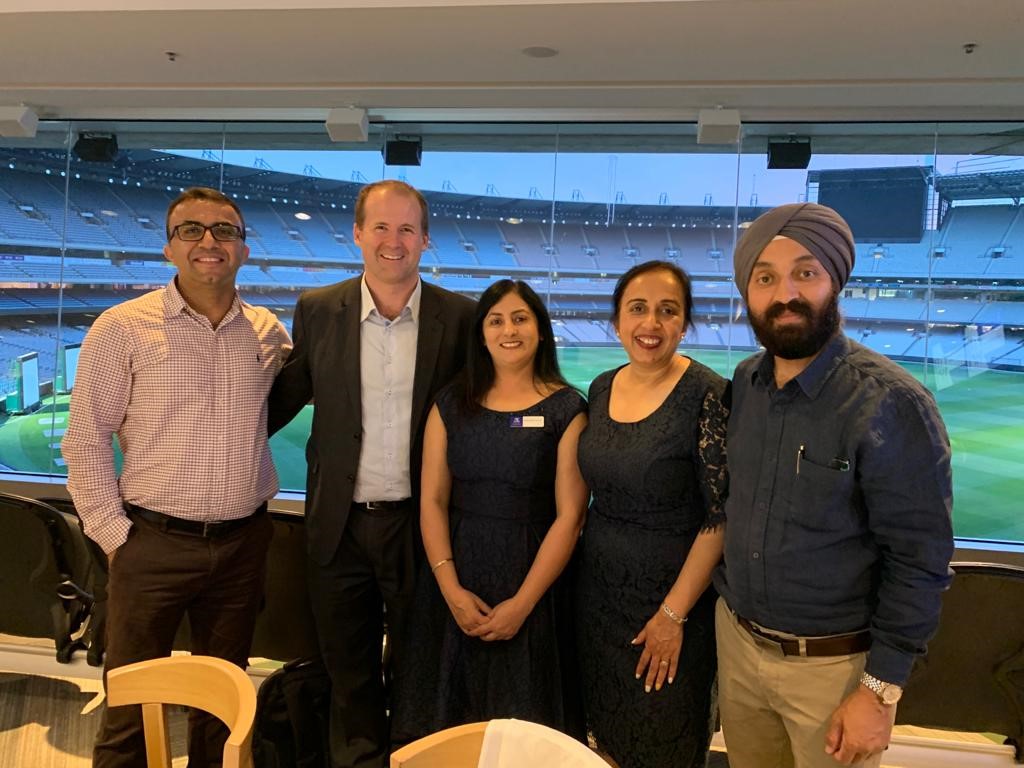 Day 2 of MIPPAC 2019 started at 8am with the fourth technical presentations. PhD researchers presented diverse interesting topics such as Urban water management, Acoustics, Microfluidic flow dynamics, Nanomaterial's mechanics etc. This was immediately followed by a coffee break and the fifth technical session. Novel studies were presented in the fields of computer science, biomedical, electrical, environmental engineering by PhD researchers. After two interactive technical sessions, lunch break provided an excellent networking opportunity for students and academics. The last session of the day was a panel discussion co-hosted by IITaV Members on 'Career opportunities after PhD'. Prof. Ashok Sharma (Victoria university), Mr. Abaran Deep (Angel investor), Mrs. Harvinder Giddey (chief consultant), Mr. Steve Bungay (CEO, Envision IT), and Mr. Rakesh Aggrawal (Co-Founder at NeoKare Nutrition) provided useful insights on working in Australia and India during this interactive session.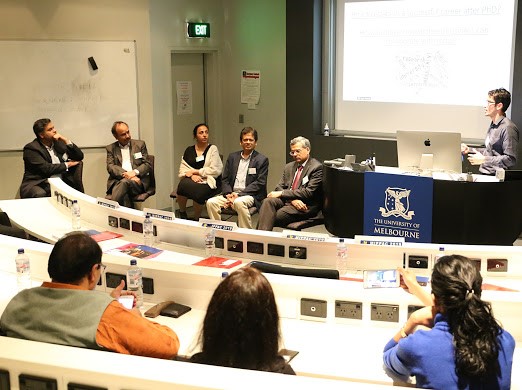 IITaV Gold Corporate Members




Swinburne University of Technology is an Australian public university based in Melbourne, Victoria. Swinburne operates five campuses in two countries and has an enrolment of students across vocational, undergraduate and postgraduate levels.





Swinburne houses advanced labs such as Design for Ageing, Smart Structure and Factory of Future labs. "Being a corporate member of IITAV, we benefit from collaborations and industry experts to create a new forum for engineering students," Professor Ajay Kapoor, said.





Swinburne has been ranked one of the world's top 400 universities by the prestigious 2015 Academic Ranking of World Universities (ARWU). This result places Swinburne among the top 3% of universities in the world.

Swinburne was named one of the world's top 400 universities by the Times Higher Education University World Rankings 2014–2015. In 2015, Swinburne was ranked for the first time in the Times Higher Education Top 100 Under 50 Rankings, an index of the world's top universities under the age of 50.



Established in 2002 in Melbourne, Envision IT develops software products for global markets. This includes Standalone, Cloud based SaaS, Enterprise, Line of Business and mobile applications.

Envision IT products are known for their ease of use, high productivity, efficiency and reliability. Typically, our products offer an ROI under 3 months.

We are able to achieve this through decades of experience in industry, developing 100+ innovative projects and technology alliances (see below). This enables us deliver products that are seamlessly integrated, diligently automate tasks and streamline business processes.

Microsoft technologies and agile methodology provide a base platform for all our projects. The projects however invariably involve disparate software and hardware from vendors such as Adobe, Autodesk, Cameras, CISCO, Devices, Equipment, Hadoop, Hortonworks, IBM, MongoDB, Oracle, Pay by Phone, RFID, SAP, SenSen Networks, Sensors etc. We maintain alliances with all major and many niche technology vendors.

Envision IT products has consistently won awards right from TravelSmart (2004) to Encarp for employee parking management (FMA 2011 Runners up) to our new product – Audispect that eases Audits and Inspections and saves 40-85% in routine workload. In addition, we develop product for global and government organisations that run their core business.



The University of Melbourne has had a long standing involvement with India. During its formative years, The University of Melbourne received high recognition when Lord Curzon, the Viceroy of India (1899-1905), invited Professor Masson, Chair of Chemistry at The University, to India to advise on the establishment of the Indian Institute of Science, Bangalore. Later, at the time of Indian Independence, Professor David Derham, who was to become Vice Chancellor of the University of Melbourne, was involved in drafting the Indian constitution. Today The University of Melbourne is engaged with the Indian Institute of Science and the Indian Institutes of Technology Kanpur, Madras and Kharagpur through the Melbourne-India Postgraduate Program, which offers graduate researchers the opportunity to work under joint supervision with leading academics from The University of Melbourne and one of the program's Indian partners.




Currently, the University of Melbourne has more than 40 IIT alumni either working as academics or enrolled in PHD. IIT student association@Melbourne has recently been established. The University of Melbourne is pleased to join IITaV as a Corporate member. This collaboration would provide IIT alumni working/studying at the University of Melbourne various opportunities to engage with IIT alumni living across Victoria.



IIT Student association @ Melbourne could be contacted by email or phone:
Mr. Pawan Kumar
M/ +61 434 928 312
pawank@student.unimelb.edu.au



Contact Us
We take this opportunity to thank everyone for their contributions, especially our Committee Member Mr. Ravi Rajasekhar for his work on publishing this Newsletter. To help us improve the newsletter, please send your feedback and contributions (news, views and memories) for the next issue to mail@iitav.org.au. Previous editions of the newsletter are available here.

Thank you.
IITaV Management Committee
Indian Institutes of Technology (IIT) are the premier institutes of engineering education in India.
IITaV is the Alumni Association for IIT alumni in Victoria.