---
Nikhil Kumar (President)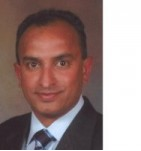 Nikhil completed his B.Tech. in Civil Engineering from IIT Delhi (1985), MS from Louisiana State University, USA (1987) and an MBA from Melbourne Business School (2002). He has been working for over 25 years in Management & IT Consulting focusing on technology led business transformations and currently works for Tech Mahindra looking after Business Consulting in the Australia and New Zealand region. Nikhil enjoys jogging, started playing golf few years ago (still a beginner) and loves travelling for leisure.
(Mob: 0417103 795; nikhil_kumar@bigpond.com)
Dr Dilip Desai (Vice-President)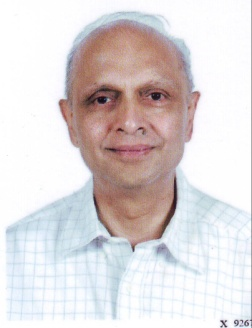 Dilip has BE from Baroda Uni, M.Tech. from IIT Kanpur and PhD from IISc Bangalore, all in chemical engineering. He has worked for IISc, Monash Uni, BHP Steel Whyalla, BHP Research Melbourne, Fuel and Combustion Technology Adelaide,  CSIRO Melbourne and Pinches Industries Melbourne in various roles. Recently he has started his own company Taara Technology P/L inMelbourne. Dilip enjoys R&D, Innovation, chess, walking, travelling, music and reading.
(Mob: 0400 428 714; ddesai@bigpond.net.au)
Dr Rachana Kaudinya (Treasurer)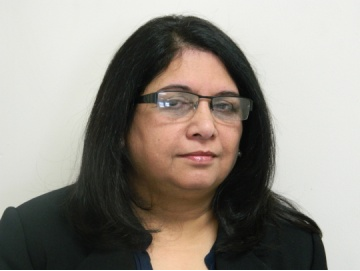 Rachana completed her M.Sc. in Physics from Meerut University and M.Tech in Energy Studies from IIT Delhi in 1984. In the role of Deputy Director for the Indian Government she was responsible for sanctioning, monitoring and evaluating projects executed by NGOs related to the dissemination of innovative technologies in rural areas. She arrived in Melbourne in 1995 to undertake a PhD on Public Programs and Policies with a focus on analysing their impact on eco development as an approach to sustainability. She held the position of Senior Policy Officer in the Housing and Environmental Branch of the Aboriginal and Torres Strait Islander Services (ATSIS), and the Department of Family and Community Services (DFaCS). Rachana is now heavily involved in her family business, Eco Pacific, an Australian company, dedicated to designing and manufacturing energy efficient and environmental friendly heating, cooling & fresh air products.
(Mob: 0431 388 319; rachanast@hotmail.com)
---
Dr Sridhar Karuppasami (Secretary)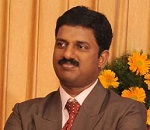 Sridhar completed his M.Tech in Electrical Engineering from IIT Madras and PhD in Telecommunications from the Institute of Telecommunications Research, University of South Australia.  He has over 13 years of academic, industrial and research experience in several disciplines of Electrical and Electronics Engineering. Currently he works as Senior IC Verification Engineer at ASTC, Adelaide. He believes in volunteering and in the past has provided his services to St Johns Australia.
(Mob: 0423 587 163; kprsridhar@yahoo.com )
---
Dr Ashok Sharma B Tech, M E, PhD, FIEAust, FIEIndia CPEng (Committee Member)
Ashok Sharma completed his Master of Engineering (Environmental Eng.) and PhD (Civil Eng.) at Indian Institute of Technology, Roorkee, India. He has 30 years of research, teaching and industrial experience in water industry. Currently, he is working as a faculty member at College of Engineering and Science, Victoria University, Melbourne, Australia. He also worked as a Principal Research Engineer at CSIRO, Australia, Planning Engineer at Department of Natural Resources and Mines, Queensland, Australia, Assistant Professor at Delhi College of Engineering, Delhi, India and as an Engineer at Uttar Pradesh State Water Corporation.
He is a Fellow of the Institution of Engineers (Australia and India) and CP Eng. (Australia), and an Editor of International Water Association's Journal of Water Supply: Research and Technology-AQUA. He has co-authored nearly 190 publications including books, book chapters, journal and conference papers and 45 technical reports for water industry.
(Mob:  0401 134 900; asharma2006@gmail.com; ashok.sharma@vu.edu.au)
---
Dr Bala Kumble (Committee member)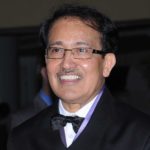 Dr Kumble is the Managing Director of Innova Sierra Pty Ltd which is an AusIndustry registered Innovation and R&D Company providing specialist R&D advice and management, Product development – concept to product release, and Innovation advice to Industry and other organisations.  Dr. Bala Kumble has over 30 years' experience in Information and Communications Technologies (ICT) industry, Satellite Communications and Navigation, Navigational aids & avionics, Biomedical, Mining and Smart Grid technology.
Dr Kumble's interests 
include commercialisation of innovation in ICT, design and delivery of telecommunication networks, Mining innovation & mining communications, Smart Grid technology design & implementation, Medical Science and environmentally friendly technology innovation & implementation, education, and Tele Health. (
Full Bio
)
(Mob:0414 870 439; bkumble@gmail.com)
---
Dr Sarbjit Giddey (Committee Member)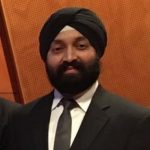 Dr Sarbjit Giddey is Principal Research Scientist at CSIRO Energy. He joined CSIRO in 1999 and has over 20 years R & D experience in renewable hydrogen and ammonia generation and utilisation technologies. He has strong interests in distributed energy generation and more specifically the integration of electrolysers / fuel cell / renewable energy systems. Prior to joining CSIRO, Dr Giddey did his post-doctorate at Monash University (1994-1998), Australia and has obtained his Ph.D (1994) from Indian Institute of Technology, Kanpur, India. Dr Giddey's R & D work has led to a number of patents and patent applications, over 60 journal papers and 3 book chapters, including presentations at numerous conferences. He is a regular reviewer for many high impact journals including Nature.
(Mob: 042 234 1379; Sarb.Giddey@csiro.au)
Sanjiv Bhasin (Committee Member)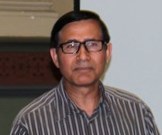 Sanjiv loves his work where they design, manufacture and distribute a wide range of measuring sensors and technical teaching equipment. Sanjiv started this business in 2002 and now they have branches in Melbourne, Sydney and Brisbane. They employ around 15 engineers who keep him on his toes.
He had done his Electrical Engineering from IITK, worked for a few years, got his MBA from IIM Bangalore before he moved to Australia in 1991. His wife is with the public service and they have two boys. Both their boys opted for a double degree in Engineering and Commerce.
(Mob: 0425 713 521; sm4300@gmail.com; )
Dr Meenakshi Arora (Committee Member)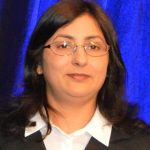 Meenakshi Arora completed her PhD from Indian Institute of Technology, Delhi, India in 2006 on Fluoride and Arsenic removal from underground water. She has more than 15 years of experience in water resource management research and teaching. Currently, she is a Senior Lecturer environmental Engineering in the Department of Infrastructure Engineering at The University of Melbourne. She is also serving as Deputy Director of Melbourne India Postgraduate Program (MIPP) run by University of Melbourne.
Dr Arora was awarded the 2013 Victoria Fellowship for innovation in research. She chaired a 3-day conference on 'Practical Responses to Climate Change' held in Melbourne in November 2014 as part of Engineers Australia's National Convention. In 2017, she was recipient of 2 awards; an Award of Excellence for Internationalisation of research and Future Women Leadership Award. She has organized various sessions in national and international conferences and published widely in high impact journals and serves as a member of editorial boards as well as reviewers for various journals of high repute.
(Mob: 040 191 4420; marora@unimelb.edu.au)