Dr Sarbjit Giddey (President)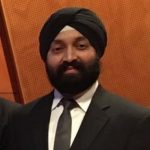 Dr Sarbjit Giddey is Principal Research Scientist at CSIRO. He joined CSIRO in 1999 and has over 20 years R & D experience in renewable fuels (hydrogen, ammonia) synthesis and utilisation technologies. He has strong interests in distributed energy generation and the integration of electrolysers / fuel cell / renewable energy systems. Prior to joining CSIRO, Dr Giddey completed his post-doctorate fellowship at Monash University (1994-1998), Australia and has obtained his PhD (1994) from Indian Institute of Technology, Kanpur, India. Dr Giddey has led several industrial R & D projects, and his work has produced a number of patents and patent applications, over 60 peer reviewed publications and 4 book chapters, including presentations at numerous conferences. He is a regular reviewer for many high impact journals such as Nature, Nature Scientific, and Journal of Power Sources.
(Mob: 042 234 1379; Sarb.Giddey@gmail.com)
---
Dr Ashok Sharma B Tech, M E, PhD, FIEAust, FIEIndia CPEng (Vice President)
Ashok Sharma completed his Master of Engineering (Environmental Eng.) and PhD (Civil Eng.) at Indian Institute of Technology, Roorkee, India. He has 30 years of research, teaching and industrial experience in water industry. Currently, he is working as a faculty member at College of Engineering and Science, Victoria University, Melbourne, Australia. He also worked as a Principal Research Engineer at CSIRO, Australia, Planning Engineer at Department of Natural Resources and Mines, Queensland, Australia, Assistant Professor at Delhi College of Engineering, Delhi, India and as an Engineer at Uttar Pradesh State Water Corporation.
He is a Fellow of the Institution of Engineers (Australia and India) and CP Eng. (Australia), and an Editor of International Water Association's Journal of Water Supply: Research and Technology-AQUA. He has co-authored nearly 190 publications including books, book chapters, journal and conference papers and 45 technical reports for water industry.
(Mob:  0401 134 900; asharma2006@gmail.com; ashok.sharma@vu.edu.au)
---
Mr Divakar Prasad (Treasurer)
Divakar after completing his studies in Applied Mathematics from IIT Roorkee and Numerical Analysis and Computers from IIT Delhi, went on to complete Computer Science from York / Toronto University, Canada. Upon return he was among the first group of people at NIC that started computerisation of the Indian Government. After working at NIC for five years, he migrated to Australia to work as an application programmer for banks and insurance companies. He then changed to testing and business analysis in the area of finance and superannuation having experience in the Australian market for over 25 years. Some of his interests include gardening, badminton, jazz music.
(Mob: 0403438793;   divakar.prasad17@gmail.com )
---
Dr Sridhar Karuppasami (Secretary)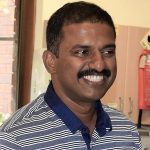 Sridhar completed his M.Tech in Electrical Engineering from IIT Madras and PhD in Telecommunications from the Institute of Telecommunications Research, University of South Australia.  He has over 14 years of academic, industrial and research experience in several disciplines of Electrical and Electronics Engineering. Currently he works as Senior IC Verification Engineer at ASTC, Adelaide. He believes in volunteering and in the past has provided his services to St Johns Australia. His other hobbies include music (writing and composing Tamil songs to his avid fans – his children), helping out in children's sports and jogging. He has successfully completed Melbourne Marathon for 3 times in a row :-).
(Mob: 0423 587 163; kprsridhar@yahoo.com )
---
Dr Bala Kumble (Committee member)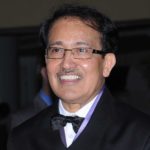 Dr Kumble is the Managing Director of Innova Sierra Pty Ltd which is an AusIndustry registered Innovation and R&D Company providing specialist R&D advice and management, Product development – concept to product release, and Innovation advice to Industry and other organisations.  Dr. Bala Kumble has over 30 years' experience in Information and Communications Technologies (ICT) industry, Satellite Communications and Navigation, Navigational aids & avionics, Biomedical, Mining and Smart Grid technology.
Dr Kumble's interests 
include commercialisation of innovation in ICT, design and delivery of telecommunication networks, Mining innovation & mining communications, Smart Grid technology design & implementation, Medical Science and environmentally friendly technology innovation & implementation, education, and Tele Health. (
Full Bio
)
(Mob:0414 870 439; bkumble@gmail.com)
---
Mr Sanjiv Bhasin (Committee Member)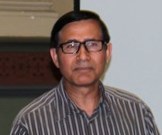 Sanjiv loves his work where they design, manufacture and distribute a wide range of measuring sensors and technical teaching equipment. Sanjiv started this business in 2002 and now they have branches in Melbourne, Sydney and Brisbane. They employ around 15 engineers who keep him on his toes.
He had done his Electrical Engineering from IITK, worked for a few years, got his MBA from IIM Bangalore before he moved to Australia in 1991. His wife is with the public service and they have two boys. Both their boys opted for a double degree in Engineering and Commerce.
(Mob: 0425 713 521; sm4300@gmail.com; )
---
Dr Meenakshi Arora (Committee Member)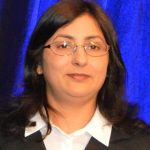 Meenakshi Arora completed her PhD from Indian Institute of Technology, Delhi, India in 2006 on Fluoride and Arsenic removal from underground water. She has more than 15 years of experience in water resource management research and teaching. Currently, she is a Senior Lecturer environmental Engineering in the Department of Infrastructure Engineering at The University of Melbourne. She is also serving as Deputy Director of Melbourne India Postgraduate Program (MIPP) run by University of Melbourne.
Dr Arora was awarded the 2013 Victoria Fellowship for innovation in research. She chaired a 3-day conference on 'Practical Responses to Climate Change' held in Melbourne in November 2014 as part of Engineers Australia's National Convention. In 2017, she was recipient of 2 awards; an Award of Excellence for Internationalisation of research and Future Women Leadership Award. She has organized various sessions in national and international conferences and published widely in high impact journals and serves as a member of editorial boards as well as reviewers for various journals of high repute.
(Mob: 040 191 4420; marora@unimelb.edu.au)
---
Dr Yogendra Vashishtha (Committee Member)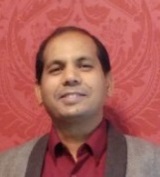 Yogendra Vashishtha obtained his bachelor of engineering (Electrical) degree from Indian Institute of Technology (IIT) Roorkee (formerly known as University of Roorkee) in 1983, post graduate diploma in Management from Bajaj Institute (Bombay University) in 1987 and Ph.D. from IIT Mumbai in 1995.
Yogendra has nearly 35 years of professional experience including 13 years in Bhabha Atomic Research Centre (BARC) Mumbai and 22 years in Australian power transmission and distribution utilities as Senior/Principal Engineer and Manager/Senior Manager. Yogendra is an experienced asset management professional and has been active in innovation and research including management and commercialisation. Yogendra has followed through the energy industry transformation and is currently working in the area of smart grid particularly distributed energy resources such as energy storage and demand management.
Yogendra is a chartered professional engineer, Fellow of Institution of Australia (Engineers Australia) and a senior member of IEEE.
(Mob: 0439692010; Yogendra.vashishtha@gmail.com)
---
Mr Ravi Rajasekhar (Committee Member)  
Raja is passionate about futures and foresight related studies. He recently completed Master of Strategic Foresight from Swinburne University of Technology, Melbourne. He has the M.Tech from IIT Kharagpur (1998) and B.E. from Andhra University College of Engineering (1991). 
He is into ICT industry from the past 20 years and recently started a company, Swan Foresight Pty Ltd. with an aim to design sustainable and ethical futures. He is long distance runner, enjoys swimming, tennis and volunteering at the school council.  
---
 Mr Shaktivesh (Student representative from University of Melbourne from Jan 2019)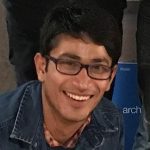 Shaktivesh is a PhD candidate at the University of Melbourne in the field of Bio-Mechanical engineering. He has completed his M Tech in Aerospace Engineering from IIT Bombay, conducting research on composites structures. Prior to starting PhD, he has also worked as an Edison Engineer in General Electric, Aviation for three years. Currently, he is the member of Indian PhD students' organization I2G, affiliated to the graduate student association, University of Melbourne. (Mob: 0423624594; sshaktivesh@student.unimelb.edu.au)
---
Ms Krishna S Chandran(Student representative from University of Melbourne until Dec 2018)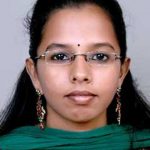 Ms. Krishna has completed her M tech in agriculture biotechnology from IIT Kharagpur. She has also worked as an Adhoc Assistant professor in Sree Chitra  Thirunal College of Engineering for an year. Currently, she is doing PhD at the University of Melbourne on the topic "Isolation and characterization of flavanone O- and C – methyl transferases in Eucalyptus species." She has availed Melbourne International Research scholarship(MIRS) as well as Sophie Ducker scholarship to support her PhD studies.
She is very enthusiastic about involving in cocurricular activities along with her studies. She has served as the  Head of corporate relations team of Gopali youth welfare society( GYWS-Kharagpur),an organisation run by IIT students to uplift the living standards and to provide education to the underprivileged children of Gopali village, West Bengal, India. Currently she is the secretary of Indian PhD students' organisation I2G(IIT  IISc Graduates), affiliated to the graduate student association, Melbourne university. She enjoys volunteering and charity works.