Indian Institutes of Technology Alumni Victoria – Engineers Australia Gala Dinner: Role of Engineers in Australia in the Asian Century
27 April, 2014 in Events
IITAV and Engineers Australia held a successful Gala Dinner on 10th August 2013 at the Whitehorse Club, East Burwood. The theme was the role of engineers in Australia in the Asian Century.
Attendees included senior representatives of six universities – Swinburne, Deakin, Monash, Melbourne, RMIT, and University of Western Australia, companies, Government of India, the Victorian Multicultural Commission, journalists, members and friends of IITAV.
Mr Raj Kumar, Acting Consul General for India in Melbourne inaugurated the event. Dr Raj Rajakumar, President of IITAV, welcomed the guests, spoke about the work of IITAV and introduced the speakers.
Dr Marlene Kanga, the first Asian and the first Indian to become the national President of Engineers Australia, and a distinguished alumnus of IIT-Bombay presented the keynote address on the opportunities stemming from the growth of the Asian economies and the work of Engineers in Australia to grow Australia's engagement with Asia. Dr Kanga said, "A strong engineering profession will underpin the future growth of relationships with the Asian region by ensuring engineering educational standards, ongoing professional development and joint programs in areas of mutual interest such as promoting innovation in engineering. The intellect, energy and drive of Engineers Australia and of IIT alumni is an invaluable resource which I hope will soon be utilised to build networks that will ultimately benefit Australian engineering and technology, thus contributing to the national priority of becoming part of the Asian Century".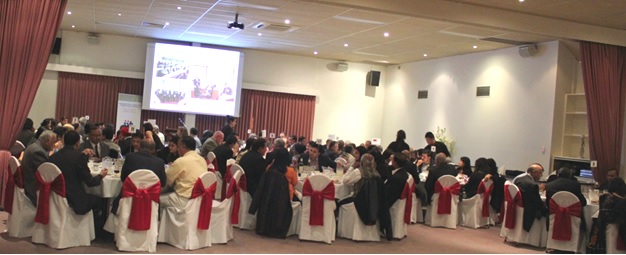 Professor Amitabh Mattoo, Director of the Australia India Institute, Ms Rohini Kappadath, Director of Cross-Border Business at Pitcher Partners and Jai Kaudinya, Managing Director of Eco Pacific, joined Dr Kanga in a Panel discussion on the opportunities and challenges for engineers in Australia in the context of the growth of India's economy.
Ravi Bhatia, IITAV member and President of the Victorian Chapter of the Australia India Business Council highlighted the recognition achieved internationally by IITians.
Ravi Singh, Vice President of IITAV, thanked the guests, sponsors – Deakin University, Pitcher Partners and Eco Pacific – and IITAV Management Committee colleagues for making the event a success.