Management Committee
A brief profile of the current management committee members is provided below.
Dr Raj Rajakumar (President)
Raj completed B.Tech. (Hons) and M.Tech. degrees in Metallurgical Engineering from IIT Bombay and PhD and DIC from the Imperial College of Science & Technology (London University). He has over 40 years experience in leadership roles in academia, research, development and commercialisation. At CSIRO (1982-2011) in Australia he led and managed major national and international R & D programs with a large number of companies and universities in minerals processing, metals production and manufacturing.  He was a member of CSIRO's Executive Management Council and Director of CSIRO's Light Metals National Research Flagship program (2005-2011).


Ravi Singh (Vice-President)

Ravi holds a B. Tech in Electrical Engineering from IIT Roorkee (1983), an M. Tech from IIT Delhi (1988) and also earned his Executive MBA degree from AGSM. Ravi has over 27 years of business development and general management experience in the electrical power and industrial automation industry. He held various senior leadership roles both in India and Australia with a large multinational company and his focus is on Energy Management and sustainability in his current role.
Surinder Lamba (Treasurer)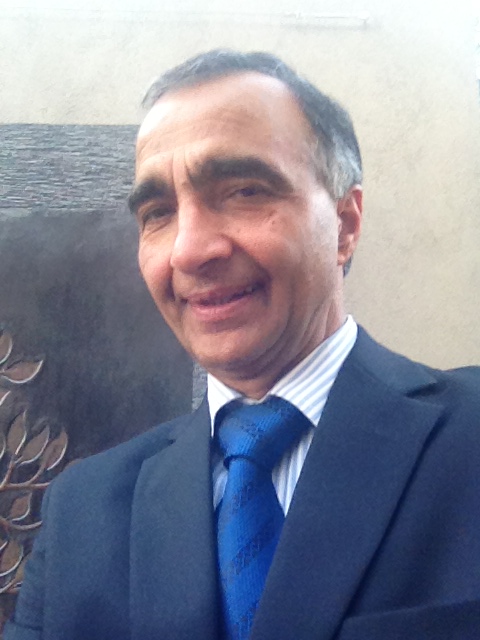 Surinder gained B.Tech. and M.Tech. degrees in Chemical Engineering from  IIT Kanpur and IIT Delhi respectively. He also holds post graduate  qualifications in Business Management and Industrial Relations. Apart from  Australia and India, he has worked in Japan, New Zealand and the USA in a range  of industries including pharmaceutical, automotive, chemical, international  trading, telecommunications, banking, finance and Not For Profit. More recently  he has been working in the area of Business Improvement and Program Management.  Surinder is a Judge of the Australian Business Excellence Awards Foundation. He  enjoys Yoga, reading and music in his spare time.
Rahul Tyagi  (Secretary)
Rahul obtained his Bachelor's degree in Electrical Engineering from IIT Roorkee in 2006. He worked with IBM before starting his own entrepreneurial venture promoting independent artists in India, called TempoStand which was hailed as one of the grooviest startup ventures by Business Today. Rahul holds an MBA from Melbourne Business School and L. Stern School of Business, NYU (Exchange candidate). He currently works as a process improvement consultant in Financial services sector. Rahul enjoys reading, economics and watching sports, especially soccer which he played in various inter IIT tournaments.
Nikhil Kumar (Committee Member)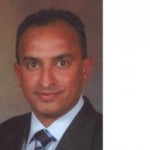 Nikhil completed his B.Tech. in Civil Engineering from IIT Delhi (1985), MS from Louisiana State University, USA (1987) and an MBA from Melbourne Business School (2002). He has been working for over 25 years in Management & IT Consulting focusing on technology led business transformations and currently works for Telstra managing their IP products activation processes. Nikhil enjoys jogging, started playing golf few years ago (still a beginner) and loves travelling for leisure.
Pandu Maruti (Committee Member)
Pandu completed his B.Tech. in Electrical Engineering at IIT Bombay in 1984. After IIT he did research in Econometrics at University of Maryland, USA. Following a stint of work he obtained an MBA by distance learning from the Edinburgh Business School. He moved to Melbourne in 1998 after living in Hong Kong for 15 years. He has 20+ years experience in marketing, IT operations and consulting in Hong Kong, SE Asia and Melbourne. Pandu is deeply interested in finance, economics, marketing and technology and for diversion likes hiking and music.
Neeraj Kesarwani (Committee Member)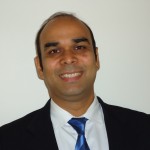 Neeraj graduated in Pharmaceutical Engineering from IIT BHU in 2000. He has worked in Information Technology in various organisations in India, Canada, UK and Australia during the past 13 years. As an entrepreneur, he has set up a recruitment/consulting company in Australia which has been operating successfully since 2009.
Neeraj is passionate about contributing to social causes. He set up Uttar Pradesh Development Team to bring forward like minded people for better governance of the state. He has been successfully pursuing social reforms in Victoria, Australia to help the Indian migrant community. He is a sports enthusiast and has participated in Marathon runs in India, UK and Australia and various martial art tournaments of the International Taekwondo Federation.
Rajiv Lal (Committee Member)

Rajiv completed his B.Tech. from IIT Delhi in 1976.  He has over 36 years experience in the mining industry in leadership roles. Rajiv has a successful record in asset management, process re-engineering, project management, and operations and maintenance roles that cut across a  range of cultures. Among his other activities Rajiv was a graded squash player, and enjoyed hockey and bridge. Rajiv was the initiator of IITaV in 2010.
Dilip Desai (Committee Member)
Dilip has BE from Baroda Uni, M.Tech. from IIT Kanpur and PhD from IISc Bangalore, all in chemical engineering. He has worked for IISc, Monash Uni, BHP Steel Whyalla, BHP Research Melbourne , Fuel and Combustion Technology Adelaide ,  CSIRO Melbourne and Pinches Industries Melbourne in various roles. Recently he has started his own company Taara Technology P/L in Melbourne.
Dilip enjoys R&D, Innovation, chess, walking, travelling, music and reading