Management Committee
A brief profile of the current management committee members is provided below.
Dr Raj Rajakumar (President)
Raj completed B.Tech. (Hons) and M.Tech. in Metallurgical Engineering from IIT Bombay and PhD and DIC from the Imperial College of Science & Technology (London University). He has over 40 years' experience in leadership roles in academia, research, technology development and commercialisation.  He was a member of CSIRO's Executive Management Council and Director of CSIRO's Light Metals National Flagship program (2005-11). He has led major national and international projects and commercialisation programmes with companies, universities and governments.
(Mob: 0432 474 385; tarajkumar@optusnet.com.au)
Ravi Singh (Vice-President)

Ravi holds a B. Tech in Electrical Engineering from IIT Roorkee (1983), an M. Tech from IIT Delhi (1988) and also earned his Executive MBA degree from AGSM. Ravi has over 27 years of business development and general management experience in the electrical power and industrial automation industry. He held various senior leadership roles both in India and Australia with a large multinational company and his focus is on Energy Management and sustainability in his current role.
(Mob:0435 657 413; ravi.singh@schneider-electric.com)
Dr Dilip Desai (Secretary)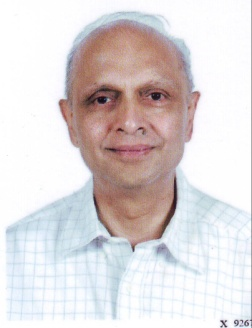 Dilip has BE from Baroda Uni, M.Tech. from IIT Kanpur and PhD from IISc Bangalore, all in chemical engineering. He has worked for IISc, Monash Uni, BHP Steel Whyalla, BHP Research Melbourne, Fuel and Combustion Technology Adelaide,  CSIRO Melbourne and Pinches Industries Melbourne in various roles. Recently he has started his own company Taara Technology P/L inMelbourne. Dilip enjoys R&D, Innovation, chess, walking, travelling, music and reading.
(Mob: 0400 428 714; ddesai@bigpond.net.au)
Dr Rachana Kaudinya (Treasurer)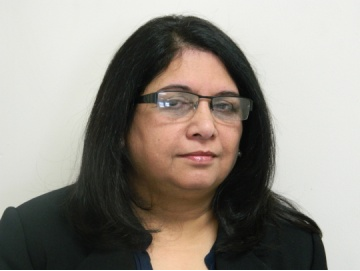 Rachana completed her M.Sc. in Physics from Meerut University and M.Tech in Energy Studies from IIT Delhi in 1984. In the role of Deputy Director for the Indian Government she was responsible for sanctioning, monitoring and evaluating projects executed by NGOs related to the dissemination of innovative technologies in rural areas. She arrived in Melbourne in 1995 to undertake a PhD on Public Programs and Policies with a focus on analysing their impact on eco development as an approach to sustainability. She held the position of Senior Policy Officer in the Housing and Environmental Branch of the Aboriginal and Torres Strait Islander Services (ATSIS), and the Department of Family and Community Services (DFaCS). Rachana is now heavily involved in her family business, Eco Pacific, an Australian company, dedicated to designing and manufacturing energy efficient and environmental friendly heating, cooling & fresh air products.
(Mob: 0431 388 319; rachanast@hotmail.com
Nikhil Kumar (Committee Member)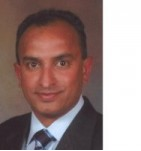 Nikhil completed his B.Tech. in Civil Engineering from IIT Delhi (1985), MS from Louisiana State University, USA (1987) and an MBA from Melbourne Business School (2002). He has been working for over 25 years in Management & IT Consulting focusing on technology led business transformations and currently works for Tech Mahindra looking after Business Consulting in the Australia and New Zealand region. Nikhil enjoys jogging, started playing golf few years ago (still a beginner) and loves travelling for leisure.
(Mob: 0417103 795; nikhil_kumar@bigpond.com)
Abaran Deep (Committee member)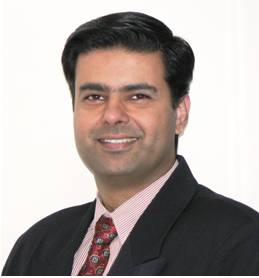 Abaran completed his B. Tech from IIT Delhi in 1990. He has been working as a Management Consultant in Australia since 1995. He currently shares the responsibility of running a consulting firm which helps large businesses establish collaborative contracts with their suppliers. Abaran enjoys cycling, woodwork and occasionally listening to the rock groups from the IIT days.
(Mob: 0407 319 732;   abaran@d2e.net.au )
Dr Kapil Talwar (Committee member)

Kapil holds a B.Tech. in Chemical Engineering from IIT Bombay (1987), a M.S. (1989) and Ph.D. (1992) in Chemical Engineering from Washington University in St. Louis, and an MBA from Melbourne Business School (2000). He is presently CEO of VPAC Innovations, a virtual product engineering company. Kapil advises small technology companies in formulating corporate and business strategies. He has developed and executed strategies for high growth markets in many industry sectors including semiconductors, data services, engineering software and specialty chemicals in India, USA and Australia. He co-founded Vihana, a semiconductor company and sold it to Cisco Systems in 2005.
(Mob: 0400 550 983; kapil@talwar.net )
Rakesh Saraf (Committee member)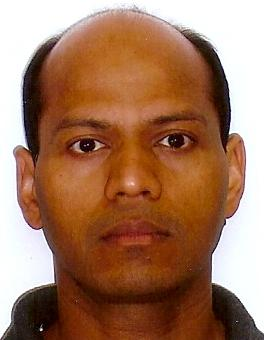 Rakesh completed his M. Tech in Industrial and Management Engineering from IIT Kanpur (1989) and B. Tech in Mechanical Engineering from HBTI Kanpur (1987).  Rakesh started his career as Software professional in Management Services Division of Tata Engineering and Locomotive Company (Telco), Jamshedpur. He moved to Melbourne,Australia with his family in 1995. Since then he has been working in a Senior Software Support role with Oracle Corporation,Australia. Rakesh likes to remain physically active and has keen interest in Hindi film and music. Rakesh is also involved as a volunteer broadcaster with 3zzz community Radio.
(Mob: 0414 853 557; rakesh.saraf@oracle.com )
Dr Sridhar Karuppasami (Committee member)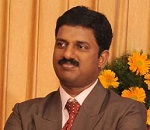 Sridhar completed his M.Tech in Electrical Engineering from IIT Madras and PhD in Telecommunications from the Institute of Telecommunications Research, University of South Australia.  He has over 10 years of academic, industrial and research experience in several disciplines of Electrical and Electronics Engineering. Currently he works as Senior IC Verification Engineer at ASTC, Adelaide. He believes in volunteering and in the past has provided his services to St Johns Australia.
(Mob: 0423 587 163; kprsidhar@yahoo.com )